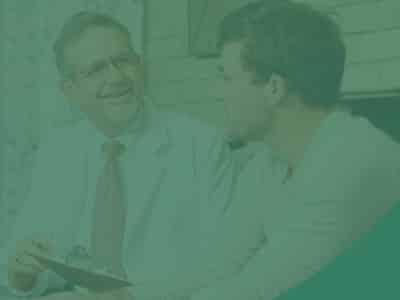 Dr. Small is uniquely qualified to treat both medical and mental health conditions. His professional experience encompasses General Psychiatry, Addiction Psychiatry and Family Medicine.
He completed his medical and psychiatric training at UCSD. He holds Board Certification by the American Boards of Psychiatry, Preventative Medicine (Addictions) and Family Medicine. He personally trains and mentors the best mental health providers in the treatment industry.
Bradley has worked in the recovery field for 5 plus years with various populations and addictions. He has a Masters in Addiction Counseling from U of South Dakota and graduated "Magna Cum Laude". Brad worked for 3 years with teenage male alcoholics/addicts in a residential treatment setting. There, Brad was in charge of the entire Substance Abuse Coordination and 12-Step Curriculum which he was instrumental in developing. The experience in working with a youthful population has helped Brad develop patience and understanding in order to effectively teach recovery in a way that is easily understandable.
Brad has valued experience specifically in providing men's counseling, group therapy, life skills and case management. Brad enjoys teaching his clients to improve their Self-Efficacy. Brad is also in recovery himself and has held various leadership positions in AA and NA to include state level representation.
Hannah is a Licensed Clinical Social Worker and Licensed Chemical Dependency Counselor and she received her Master's Degree in Social Work from Texas State University. Hannah also has a bachelor's degree in Psychology and Sociology, with a Human Services Concentration.
Hannah has been working in the social work field for nine years, working with diverse populations in the mental health and addiction fields, specializing in trauma and the impact this has from childhood into their adult life. Hannah focuses on utilizing the strengths perspective with the clients and staff, which helps put more of a focus on the resources available within themselves, their communities, and environments.
Medical disclaimer:
Sunshine Behavioral Health strives to help people who are facing substance abuse, addiction, mental health disorders, or a combination of these conditions. It does this by providing compassionate care and evidence-based content that addresses health, treatment, and recovery.
Licensed medical professionals review material we publish on our site. The material is not a substitute for qualified medical diagnoses, treatment, or advice. It should not be used to replace the suggestions of your personal physician or other health care professionals.
Talk with one of our Treatment Specialists!
We are always here to help. Contact Us and start your healing today